You can create your own spa day at home by acting on the guide provided below. You will experience quite relax after having the day at spa but usually lot has to be spent for this purpose. You can not only save your money but also get a natural, smooth and quick spa at home.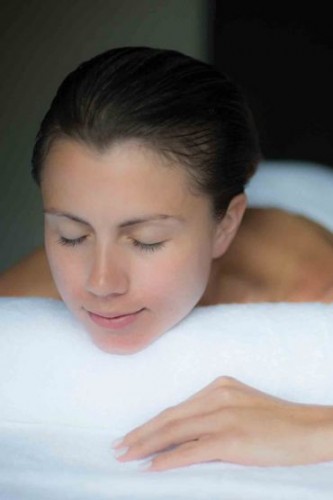 How to Have a Spa Day At Home
Step 1. Set the Scene
Having right atmosphere is important for having your spa day at home. For this purpose, you can light few candles to create a great experience.
Step 2. Scrub A Dub-Dub!
Rub your body completely under the shower. Sugar scrubs are available in market at hefty prices while you can easily make them at home. You can take all the dead skin cells away by using the scrub provided below.
Supremely Sexy Sugar Scrub
225g brown sugar
4oz olive oil
4oz honey
You only have to mix all these ingredients completely and clean your body to make it soft. You can use this scrub on your face also.
Step 3. Apply a Hair Mask
You can hydrate and nourish your hair by using these few masks.
Avocado Hair Mask
1 avocado
1 tablespoon of coconut oil
1 tablespoon honey
1 tablespoon olive oil
Olive Oil Mask
200ml olive oil
4 drops of eucalyptus essential oil
Mix these ingredients well and apply them to your hair without get them wet. Now, take a towel and wrap your head completely while having a bath.
Step 4. Have a Bath!
A luxurious bath is necessary for a complete spa day at home. You can relax yourself by choosing among the things provided below.
Lovely Lavender-Honey Soak
1 cup of whole milk
8 tablespoons of honey
lavender essential oil (about 15 drops)
Put all these ingredients into the bath tub of hot/cold water and mix them thoroughly. Now, enter the bath and relax yourself.
Epsom Salt Energizing Bath
This is also a very refreshing bath technique. Add few drops of any essential oil (geranium, rose or lavender) and few handfuls of Epsom salts. After mixing them well, take bath for 20 minutes and then wash off your hair mask in shower. Wear your clothes and use it on your face.
Step 5. Apply a Face Mask
Cleanse your face before having a face mask. You can also use olive oil and coconut oil in place of cleanser. Coconut oil is better than olive oil due to its beautiful smell. Now, rub the cleanser forcefully on your skin and then apply a mask. You can have one of these three masks according to your skin type. The first one is Excellent Egg Yolk mask for irritated skin.
2 eggs yolks
2 tablespoons water
Add water to the yolks and made them foamy. Now, apply it to your face but keep away from eyes. You can use foundation brush for this purpose.
Gorgeous Greek Yoghurt Mask for Acne
Put large amount of full fat Greek yoghurt on your face. Lactic acid in the yoghurt will help you get rid of acne while your skin will also become hydrated.
Happy Honey Mask for Dry Skin
1 teaspoon of mushed-up avocado
1 teaspoon plain yoghurt
1 teaspoon honey (preferably raw or local)
Apply these ingredients on your face after mixing them in a bowl. Keep it there for 20 to 30 minutes. This mask will make your skin completely hydrated after removing its dryness completely.
Step 6. Make Those Lips Sweet
Now the time has come to make your lips soft and smooth by applying a little lip scrub. Through the lip scrub provided below, you will now only get rid of dead skin but also moist and nourish your lips and it is especially required in winter season.
Sugar Lips Scrub
½ teaspoon sugar
½ teaspoon honey (preferably raw or local)
Made a paste by mixing these two ingredients in a bowl. Apply the paste to your lips by using your fingers and message for 2 minutes in a circular motion. That will make your lips really sweet.
Step 7. Show Your Feet Some Love!
The last step is to make your feet get relaxation as they bear our whole weight. By using the recipe given below, you can make your feet get some refreshment and relaxation and then your spa day at home will end completely.
Minty Magic Foot Massage
2 tablespoons of sweet almond oil (coconut oil works well too)
1 teaspoon of vinegar
½ teaspoon of peppermint essential oil
After mixing all these ingredients, apply them to the feet together. For 2 minutes each, massage this mixture on both sides of your feet that will make your feet feel refreshing. Now remove this mixture and your spa day at home is completed.
Own Spa Day at Home Guide Related at Fashion Trends