As you ages, you will lose shine and elasticity of your hair and as a result they become dry and fall easily due to fragility. At this time, you need attention of an expert. After facing the same problem, I initially use oils and other traditional steps but later visited the Pantene Hair Fall Control. After using the shampoo for a month or so, it seems that several of my problems have been improved. Few of these are listed below.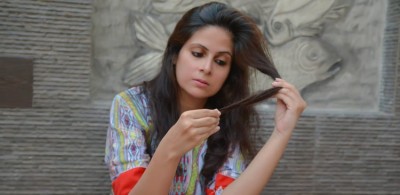 Texture: After using the shampoo, I felt my hairs as less stiff and more soft.
Shine: Due to suffering from hair fall, I don't use conditioner in roots as it can damage them. But when I used the shampoo in the roots twice a week, it really shines my dull hair a lot.
Hair Fall: I don't know the real reason behind my hair fall but it is clear that Pantene shampoo clearly reduces my hairfall and very few strands are now visible in the shower which proves that the shampoo has played a role in it.
Styling: I always have to use a conditioner before blow drying my hair. The blow dry hairs after conditioning are better as they look quite softer and leave very few tangles.
While trying to improve my hair, I also found few other very helpful tips.
You should avoid washing your hair with hot water
Let the hair dry before combing them.
New hair growth can be achieved by regular use of castor oil.
You can get rid of dandruff by using Apple Cider Vinegar.
You can cover your nutritional deficiency for hairs by using biotin tablets.
Hair Woes Check out Related at Fashion Trends