Many people are unhappy due to thin hair as they not only look inappropriate but also reduce strength of hair and they fall easily. But you can easily add volume to your hair as several such products are available in the market that are helpful to get perfect hair look but you should know the proper way to use them in order to get maximum benefit. The reason for such thin and lifeless hair is the use of such chemical products that are used for various experiment or new hair trends.
You can increase thickness and volume of your hair by applying these 15 superb ideas given below.
1. START WITH A GOOD VOLUME SPRAY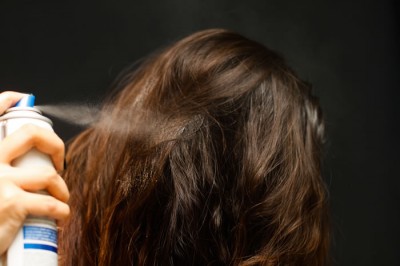 You should always use volume spray in the start of your hairstyle as it will help you best type of hairstyle you want.
2. AVOID ROOTS WHILE CONDITIONING

Your hair will become shiner and softer by using conditioner after the shampoo but you should be careful about that as it should be applied on the 3/4th part of hair because applying conditioner on roots can make them sticky and oils. Apart from that, hair quality can be reduced if the conditioner remained on them for long and it should be rinse thoroughly.
3. USE DRY SHAMPOO
You can lift your hair and provide fine surface by using dry shampoo. If you could not get dry shampoo then you can also use baby powder for limited time period.
4. TEASING CAN GIVE AN INSTANT LIFT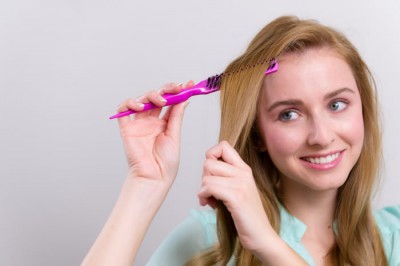 You can easily make your hair voluminous by using this method. First, divide your hair in various parts and make them voluminous by teasing them in backward direction. Better and longer look can be achieved by using volume spray.
5. CUT IT SHORT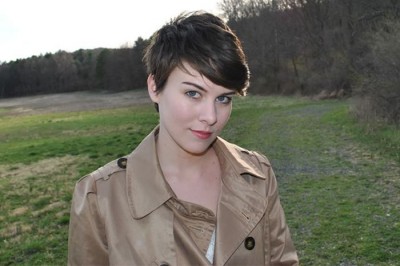 Fine hairs look ugly and the situation can get worse if they are also straight and long. In order to get a bouncy and voluminous look, you should get your long hair to medium or short length.
6. APPLY MOUSSE
You can achieve instant thickness on your hair by applying mousse over the damp hair and then comb them from mid to tip of the hair.
7. GET LOW LIGHTS AND HIGHLIGHTS

You can also make your hair stylish and voluminous by having highlights on the base hair color and low lights on the highlighted strands.
8. GO FOR THE REGULAR TRIMMINGS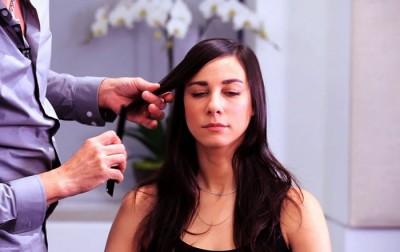 Trimming is useful to prevent split ends and also to maintain regular shape and texture of your hair. Best quality of hair can be achieved through regular trimming.
9. GET WAVES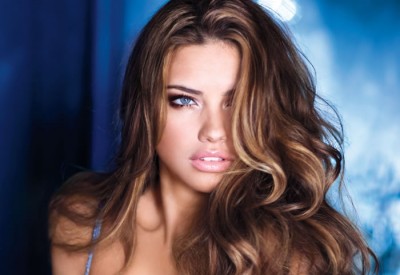 As compared to long hairs, wavy hair reduces the weight of hair. These layered hairs will make your hair voluminous by adding bounce to it.
10. BLOW DRY IN THE OPPOSITE DIRECTION
Hair quality can be compromised by blow drying but they also add thickness and frizziness to hair. Wash hair and then blow dry them from underneath after tossing them upside down. This will not only add volume to your hair immediately but also last this volume for longer.
11. GET A GLAZE
You can increase volume and diameter to your hair by getting a glaze in each strand of hair. But it can be damaging if not done by a professional person.
12. GIVE YOUR PONYTAIL A LIFT WITH THIS SIMPLE TRICK
You can have a half up do instead of pull all your hair in a pony tail. For this purpose, you will take half hairs from the upper head and pull them up in opposite direction and form a mount to take a position. Now, take the remaining hair and make ponytail from them. It will get you a perfect bouncy look.
13. PART IN THE OPPOSITE DIRECTION
Parting hair in the same direction every day settled them in that position while you can give them an instant lift by parting them in opposite sides.
14. DON'T OVERDO THE HAIR COLOR
Thinning hair problem can't be solved easily by getting a hair color every time. In fact, it is better to give long breaks coloring your hair as they damage your hair more.
15. APPLYING OIL CAN MAKE YOUR HAIR LOOK THINNER
Thickness on the hair can be increased by regular use of oil and massage but oil will make your hair look thin if you apply oil on them and immediately go out. So, it is better to avoid oiling your hair before going outside.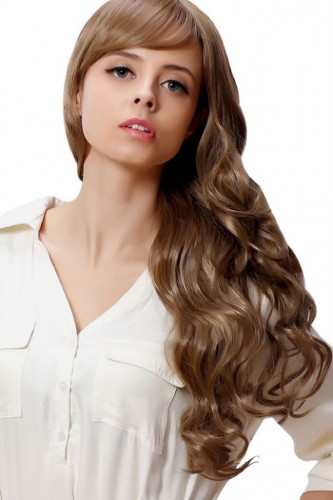 Genius Hacks To Add Volume To Your Thin Hair Related at Fashion Trends