Eid 2017 is coming closer and you are at the right page if you haven't finalized your special hairstyle for this upcoming Eid. Here in this post, we are providing Eid Special 2017 Hairstyles for both long and short hairs. You will not look amazing even in the presence of a very beautiful dress if you could not manage a perfect hairstyle. Therefore we are providing tips to get superb hairstyles for this upcoming Eid 2017.
You can define your personality with your hairs. Many people give more importance to their body and face as compared to hair but even a beautiful skin and body without proper hair will give you a terrible look. It means, hairs should be given importance as much as other body parts. You can get irreversible hair damage with rough tackling of hair and they require proper attention. You can have several products in market to make your hair look lively and beautiful.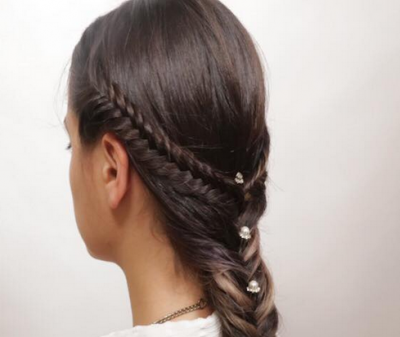 Eid is an important festival for Muslims around the world and they celebrate it with religious fervor. On that occasion, females remain busy for shopping of their clothes, makeup, jewelry and shoes as they want to look extensively beautiful on this special day. But to get a perfect look, you should get perfection in whole of your body.
You can't deny the importance of beautiful and lovely hairstyle to look amazing on Eid day. For this purpose, your hairstyle should perfectly balance your Eid dress. You can get great ideas for a perfect hairstyle on Eid 2017 here in this post. The Eid 2017 is in summer season and the best types of hairstyles during this Eid are different types of braids and tied hairs like ponytails. Braids can make a perfect look for you in Eid 2017 and they are very much in fashion these days. In order to make you look astonishing in Eid 2017, we are providing here few Eid special hairstyles for long and short hair 2017.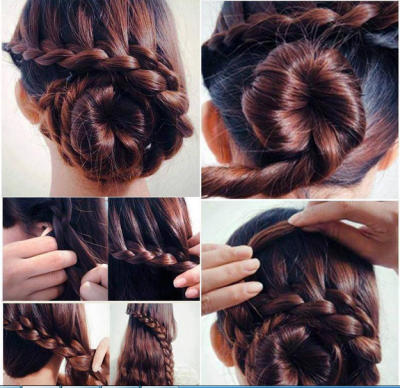 These hairstyles are perfect for you in every weather. This Eid 2017 is in summer season but you can apply these hairstyles in every season. You can get a unique and elegant hairstyle by using these beautiful hairstyles given in the pictures below even if you have long or short hairs. In case of curly or dry hairs, you can also use sprays or gels to settle your hair.
But few girls dislike to tied hairs and braids. These girls can get a best solution by having blow dry or nice simple curls. You can get a soft and lovely hairstyle on Eid day by using curlers and straighteners. You can also look well with simple straight hairs. But it should be remembered that you should not destroy your look with a dark look hairstyle as Eid is an important occasion for everyone.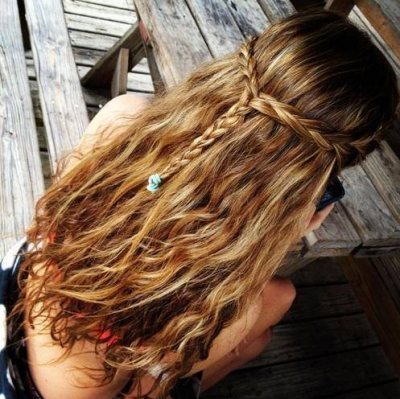 There are several light and helpful accessories in the market through which you can decorate your hair. You can choose among thee accessories but these should be remained in limit as overuse of these accessories can make things inappropriate.
Here below, we are providing few suggestions for you through which you can make this Eid 2017 a very special one. But you should consider your facial features before adopting any hairstyle as all hairstyles are not appropriate for everyone.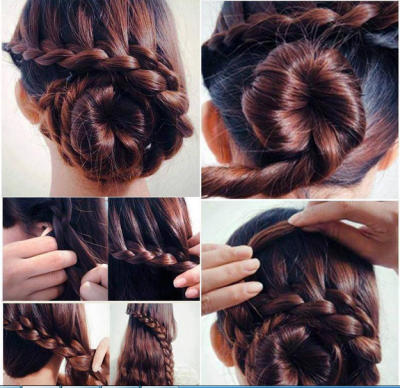 Eid Hairstyles 2017 for Short & Long Hair Related at Fashion Trends