Most of the people have the problem of stinky feet during the summer season. When the men and women wear the socks during this hot season for the long time, then they will have to face this problem of stinky feet. The feet will be stinky if they remain most and unclean for a long time. The people like to wash the feet to get rid of the stink from the feet & simply doing this is not enough. The people should adopt the caring remedies to remove the stink from the feet.
1.         Use Salt Water:
The women can take care of their feet and they can wash their feet with the salt water. They can take half bucket of warm water and put their foot in the warm water. Then they should place them for some time after adding some salt in the water. They should not cover the feet and let the air come inside the tub.
2.         Daily Deodorant:
The women should do the deodorant on the daily basis. If you do this, then you feet will be away from the smell or the odor. The women should do one thing clear in their minds that the deodorants have the anti bacterial or the anti perspiration properties.
3.         Cornstarch:
The women can use the cornstarch, which is another best remedy and it is also provided with the odorless powder & it can leave the feet tidy and clean.
4.         Hand Sanitizer:
The women should use the hand sanitizer and it will help the people to keep the feet clean. The use of hand sanitizer can free from every type of stinky form of odor.
5.         Keep Feet Dry:
The women should not wear the socks and shoes all the time. They people should keep their shoes dry, as the use of talcum powder will soak up the moisture in the feet.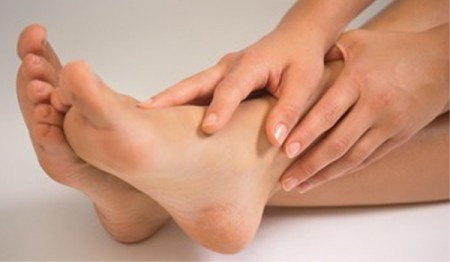 6.         Wear Cotton Socks:
The people should wear the cotton socks in both summer and winter season. As the use of cotton socks can help the feet to breathe and in this way, there is not sweating in the feet.
It is the major problem to have the stinky feet and you can get rid of the stinky feet due to above mentioned tips. The people can try all these tips at their homes. Then the people will find the real and actual difference with the use of these cotton socks.
Cure Stinky Feet With Home Remedies Related at Fashion Trends