It is commonly seen to have a new spot everyday if you have oily skin or your skin is sensitive to acne. You will get acne in every season. It seems difficult to get rid of this problem completely but you can use makeup to hide your spot that will make your appearance better.
Following are few tips that will help you to hide the ugly acne and change your skin to look perfect every time.
1. Exfoliate Much!
You can have an acne free clear skin with regular exfoliate but you will require chemical exfoliant but you are suffering from active acnes. Every night, remove your makeup properly in order to clear any sign of concealer or foundation. Apart from that, exfoliation removes acne marks and helps to get clear skin.
2. Tighten Your Skin Pores
Use a good pore tightening essence and then shrink these skin pores by using an ice cube massage. It will help you to collecting of acne on your skin by preventing makeup from entering and blocking your skin pores.
3. Moisturization Is The Key
You can make a perfect makeup application base with moisturized skin and it also helps to make your skin breathe well even in the presence of makeup. The moisturized skin doesn't ends acne but there is no doubt it reduces the production of acne. You can also settle your makeup well with hydrating mists.
4. Conceal, don't feel!

Uneven sin tone can see change in no time with concealers. Concealers are available in every size, shade and shape but you need to pick the one that is appropriate for your skin tone as it is the best way to cover your marks and acne.
5. Color Correction To The Rescue!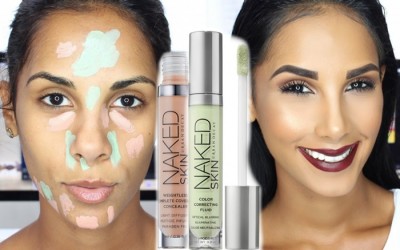 You can always use color correction to escape from either blemishes or active acne. But before purchasing among several color correction products, it is important for you to try them on your skin earlier. Hide the spots by using dark shades like purple or red and they completely cover them by using concealers.
6. Seamless Blend It Is!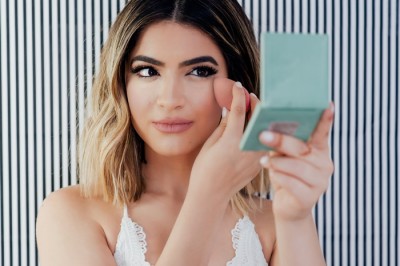 Blend all your makeup perfectly by using a makeup sponge that will give a flawless look to your makeup. This process is especially important using concealer and color corrector on the blemishes and acne. Just slightly wipe the sponge on the spots instead of rubbing them and then completely cover them.
7. Settle The Dust With Settling Powder Or Spray
This is the most important step to make your makeup dirt-free and long lasting but it is usually missed by many. For a delicate look, you can go for a transparent or a tinted powder. This will give a shiny look to your face and also help to settle the makeup for quite longer.
8. Foundation Over The Concealer
The completion of base makeup requires both foundation and concealer. The spots and blemishes are covered by concealer while you can get an even tone by having the foundation. You can easily blend it by using sponge or a makeup brush.
9. Say NO To Glitter!
There are fien glitters in glittery products that create several skin imperfections including settling in open pores that irritates your skin. So, it is better to avoid shimmery products and replace it with a skin illumination.
10. Go For The Mineral Makeup
Another very important thing is the use of mineral makeup as it prevents skin from inflammation by not clogging the pores. It is especially important for a healthy and acne free sensitive skin.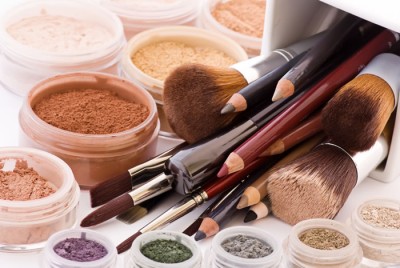 Cover Up Acne by Perfect Makeup Related at Fashion Trends