Winter wedding have their own charm and they are mostly liked by bride, groom and all the guests. The winter wedding has its own advantages as compared to summer wedding and it proves more joyful. Few of the best tips of winter brides are given below.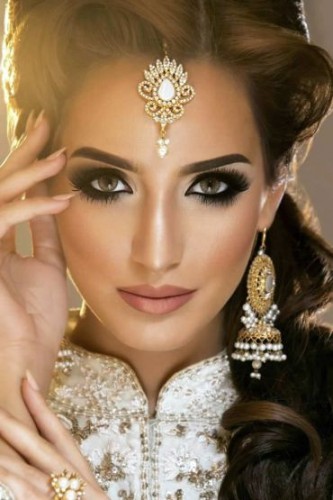 1. Do not experiment too much – Near to your big day, stop doing experiments. Now, there is no need for a new beauty treatment, facial or skincare products. Any new treatment can cause irritation or bad effects as it may not suit your skin. You should only follow routine on that occasion.
2. Go for advance appointments – It is important to fix the time with hairstylist or makeup artist earlier as there are more weddings in winter season. You can avoid any worry for getting a perfect makeup artist at the last time through this advance planning.

3. Go for trials – Last day blunder can be annoying and it is important to have various trials to avoid this situation. It is also important to do things like waxing, manicure, pedicure etc. before wedding day as they can be done earlier. It will help you protect from any chaos as only necessary things will be left on the wedding day.
4. Choose proper scrubs and creams – Skin dryness is a common problem in winters and it's necessary for you to avoid any such thing happening on that important day because you will be viewed closely and critically on that day. You can keep that dryness away by using a good body scrub during shower twice in a week and then use a cream on your entire body after finishing the shower. This will keep your skin soft, smooth and hydrated.
Beauty Tips for The Winter Bride Related at Fashion Trends