Several homemade masks for hair and skin have already been introduced here. A really quick natural beauty product is banana due to the nutrients present in it. For both face and hair, banana face masks are easy to use. Here below, we are sharing few tested procedures for homemade banana mask.
Banana for face whitening and Glowing Skin
| | |
| --- | --- |
| Nutrient in Banana | Benefit Of Banana Face Mask for Skin |
| Vitamin A | Fades dark spots and blemishes. Smoothens out rough skin. |
| Vitamin B | Prevents ageing, reduces dryness, moisturise, and lightens skin |
| Vitamin E | Fights free radical damage, bolsters the skin's UV resistance, prevents and reduces the appearance of wrinkles. Is aptly known as "the protector." |
| Potassium | Gets rid of dry skin by moisturising and hydrating cells. |
Banana face masks for acne:
It is the best mask for you if you want to treat your acne affected skin naturally. This natural banana face mask is free from harmful chemicals as it is made powerful with other natural ingredients like baking soda and turmeric that are important for glowing skin and pimple free face. Baking soda acts as a cleanser while turmeric is a root herb used for skin since centuries.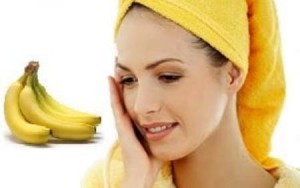 Mix turmeric, baking soda and one rip banana and add rose water to make a thick paste. Now, apply this mask on your face and it will take 10-15 minutes to dry. Now wash and slap it dry.
Banana masks for hair:
Apart from skin, you can also use banana mask for your hair as it will make your hair rich and shiny. Ingredients of this mask are coconut oil, ripe banana, milk and honey. Make a thick paste by shaking them in a blender. Now apply this paste to your hair and keep it for 30 minutes. After that, massage your roots and scalps.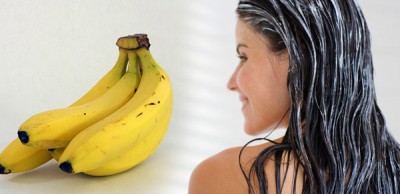 Banana Face Masks For Skin and Hair Related at Fashion Trends