You can get  beautiful and shiny skin in just 30 days after following these 9 easy tips.
Learn How To Get Beautiful Skin
Tip 1 – you can keep your skin shiny and youthful by drinking 8 to 12 glass of water daily. But it should be remembered that water with normal temperature should be consumed as cold water is not appropriate for skin.
Tip 2 – You should sleep 6 to 8 hours every day to rest your eyes that will also help to get rid of dark circles around eyes.
Tip 3 – Relieve stress and depression by adopting relax techniques for about 1 hour daily. Playing your favorite outdoor game is the best such technique.
Tip 4 – Keep you weight in check by avoiding sweet and oily foods. Olive oil contains less fat and it should be preferred over normal oil.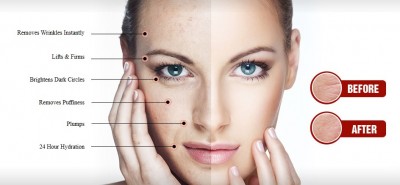 Tip 5 – You can prevent wrinkles and freckles on your skin by staying away from direct sun rays, pollution and dust.
Tip 6 – Messaging oil one a week helps to prevent dandruff and split ends to your hair while you can nourish your hair by using hot oil treatment once in a week.
Tip 7 – Twice in a day before going to bed and in the morning, cleanse and moisturize your skin.
Tip 8 – Rubbing ice cubes on your face helps to prevent pimples and wrinkles by improving blood circulation.
Tip 9 – Include fruits, green vegetables and salads in your daily diet as they contain important nutrients for your skin.
9 Tips To Get Beautiful Skin Related at Fashion Trends