Several new fashion trends can be seen with the emergence of New Year 2017. Warm clothes in dark colors are most suited to winter season. In 2017, the embroidered velvet shawls are especially trending. Recently, we have seen several celebrities using heavy and light embroidery with these velvet shawls. These velvet shawls are best suited with Jamawaar, chiffon and velvet dress. Heavy embroidery should not be used with velvet shawls if you are going for casual wear. Here below, you can view pictures of celebrities as they are wearing warm and modern shawls with their dresses.
See Embroidered velvet shawls
These trendy shawls are looking fabulous on Sanam Jung and Maya Ali.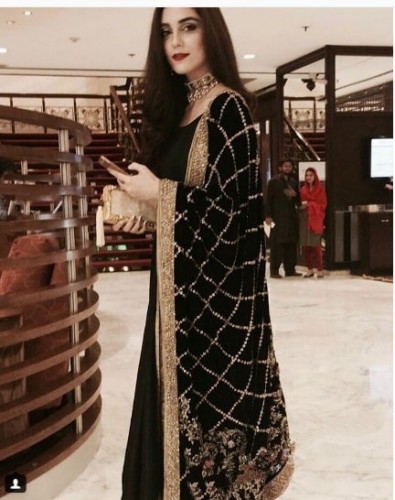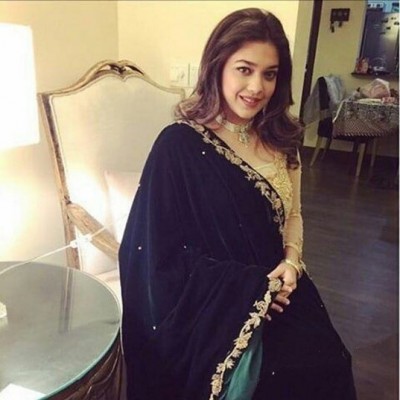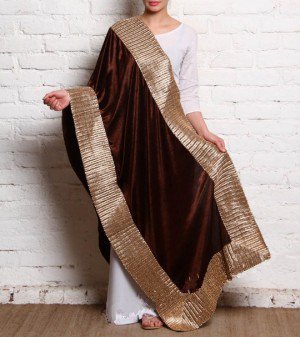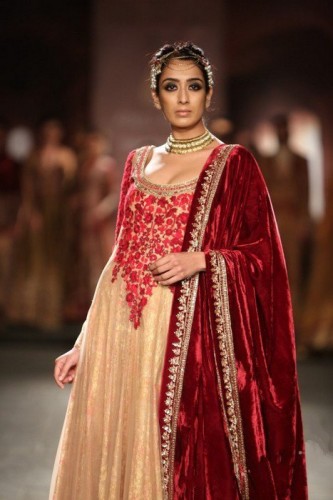 Embroidered velvet shawls for Winter 2017 Related at Fashion Trends