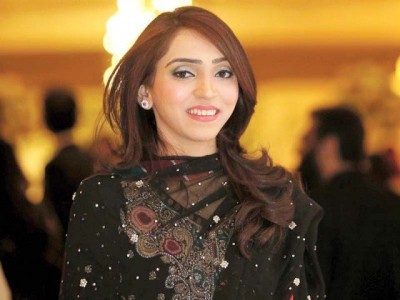 Mariam Rehman is the leading shoe designer and she has launched her shoe brand, Stratford Shoes and she has shared that she got inspired to start her own shoe brand. She shared how she established her shoe brand and the designs, she love most.
How and when you started taking interest in shoes?
I feel great attachment with shoes and I always wanted to have the big collection of shoes. I wanted to get the huge collection of shoes in my closet. I like good shoes as they got my attention. The local markets are full with blingy stuff and I found hard to digest them and comfort was also going out. The multinational brands attracted me and I bought the shoes of these brands. In 2012, I finally made up my mind to start my own shoe line rather than drooling over footwear of others so I started my own line with trendy comfortable and suitable shoes.
Share how you designed your favorite pairs?
I have designed huge number of shoes but the favorite piece was that we did with Eiffel tower on it. We brought out simple kolhapure pair in shocking pink. When we looked for materials, I got this Eiffel tower show clip, which fit perfect on strap of the shoe. This shoe got tremendous response from the clients.  Everything turned to be perfect about that shoe.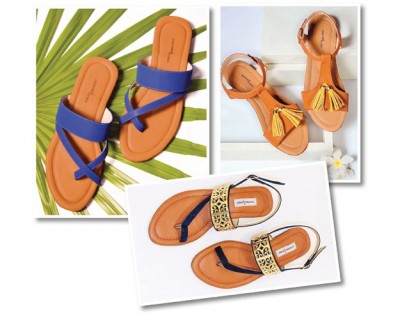 Is any design attached to you emotionally?
In the beginning, when I started working, lot of people including karighars discouraged me. They considered it my hobby and I was wasting time and money on it. I got education in a short course of show making and I knew exactly which I had started now. I have designed a show with the embellishment and everyone told me that it looked gaudy and it would not sell. But this pair did good sale and the hardship and the criticism I faced for it, attaches me emotionally with it.
Tell us about favorite shoes from collection?
I like the simple shoes and I also wear every single day. Most of the shoes are prepared in blue color. They are added with Blue Press, Trinkets, Flutter and Arnie, which are taking from the latest collection.
Is there any design on your radar that you launch in market in future?
There are many things in my mind, which will be prepared. But these projects are secret, which I will not share. There will be something different, which has never been prepared and released in the market. We want to bring out the formal collection, which will be added with wedges, heels and varieties other than flats.
Mariam Rehman The Vault Related at Fashion Trends